Fire Filing Cabinet DFC4000E
Code : OSSFDFC4000E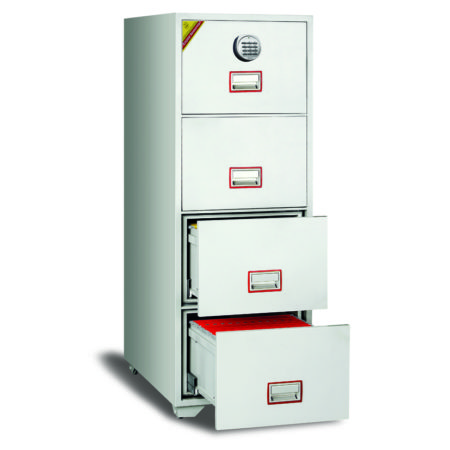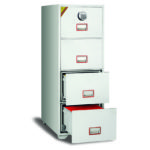 The DFC4000E Diplomat Fire Resistant Filing Safe is ideal for the home or office. With four secure drawers the Fire Resistant Filing Cabinet is built with added security to protect your data and documents from theft and fire. The locking mechanism is covered with a drill resistant steel plate to add further security.
Features
Capacity (litres): 49 x 4
Weight (kg): 266
4 Tray / Drawer
Shelf
Fire Class (min): 60
Certifications
All Diplomat Safes come with a 1 year electrical guarantee on the digital locking mechanisms.