Diplomat Home Safe 530EN
Code : OSSHD503EN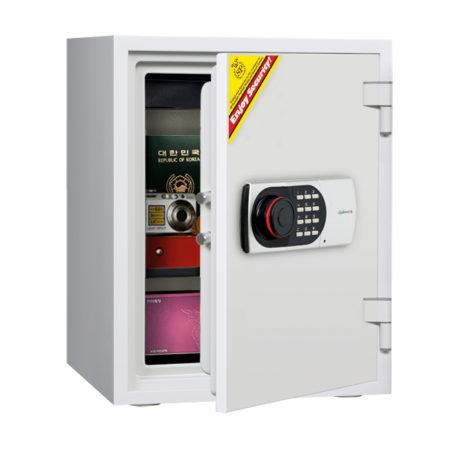 The Diplomat Home Safe 530EN is the largest in the Home Safes range offering comfort, convenience, reliability and peace of mind. Diplomat Home Safes have keyless push button electronic digital locks and are designed to keep your precious documents secure and protected from fire and theft.
Features
Capacity (litres): 36
Weight (kg): 53
1 Tray / Drawer
1 Shelf
Fire Class (minutes): 60
Certifications
All Diplomat Safes come with a 1 year electrical guarantee on the digital locking mechanisms.