Cash Deposit Safe DS30
Code : OSSCDS30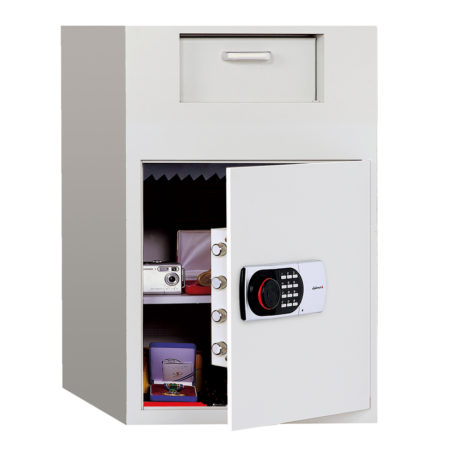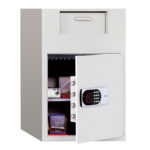 The Diplomat Cash Deposit Safe DS30 is made for convenience and security. Designed to secure and store cash, documents and valuables. When the front door is opened on the DS30 safe, secure deposits can be made through the upper loading hopper. Suitable for both home and office applications.
Features
Capacity (litres): 109
Weight (kg): 85
2 Shelf
Certifications
All Diplomat Safes come with a 1 year electrical guarantee on the digital locking mechanisms.